Start Selling on Pindula
You can list your product on Pindula Marketplace for free. Your product will be featured in Pindula WhatsApp groups, Pindula News and Pindula Profiles.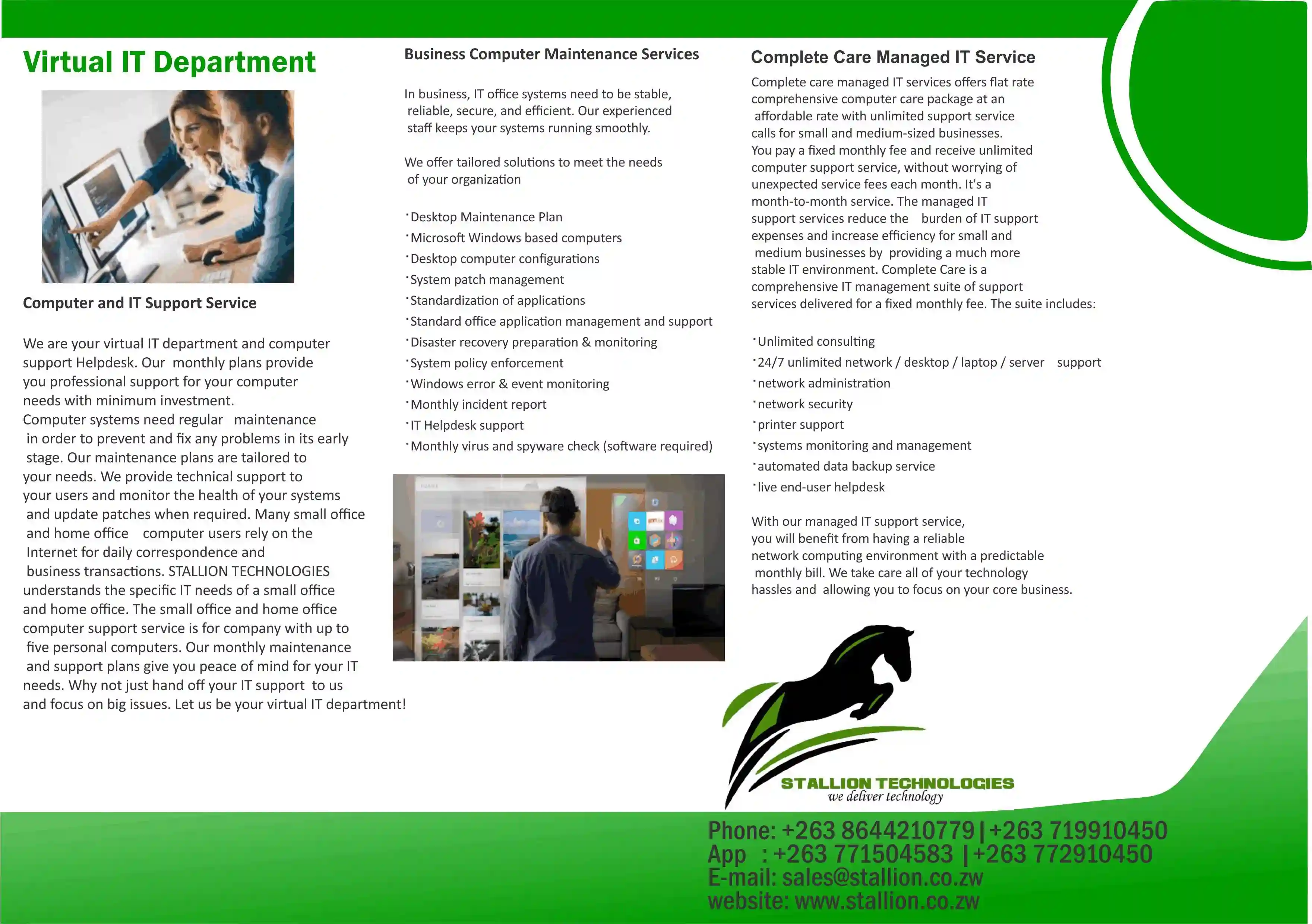 IT Support and services
Price (USD): 30.00 Location: Harare Posted: 1 month ago
We are your virtual IT department and computer support Helpdesk. Our monthly plans provide you professional support for your computer needs with minimum investment. Computer systems need regular maintenance in order to prevent and fix any problems in its early stage. Our maintenance plans are tailored to your needs. We provide technical support to your users and monitor the health of your systems and update patches when required. Many small office and home office computer users rely on the Internet for daily correspondence and business transac􀆟ons. STALLION TECHNOLOGIES understands the specific IT needs of a small office and home office. The small office and home office computer support service is for company with up to five personal computers. Our monthly maintenance and support plans give you peace of mind for your IT needs. Why not just hand off your IT support to us and focus on big issues. Let us be your virtual IT department!
Share Product
---