Start Selling on Pindula
You can list your product on Pindula Marketplace for free. Your product will be featured in Pindula WhatsApp groups, Pindula News and Pindula Profiles.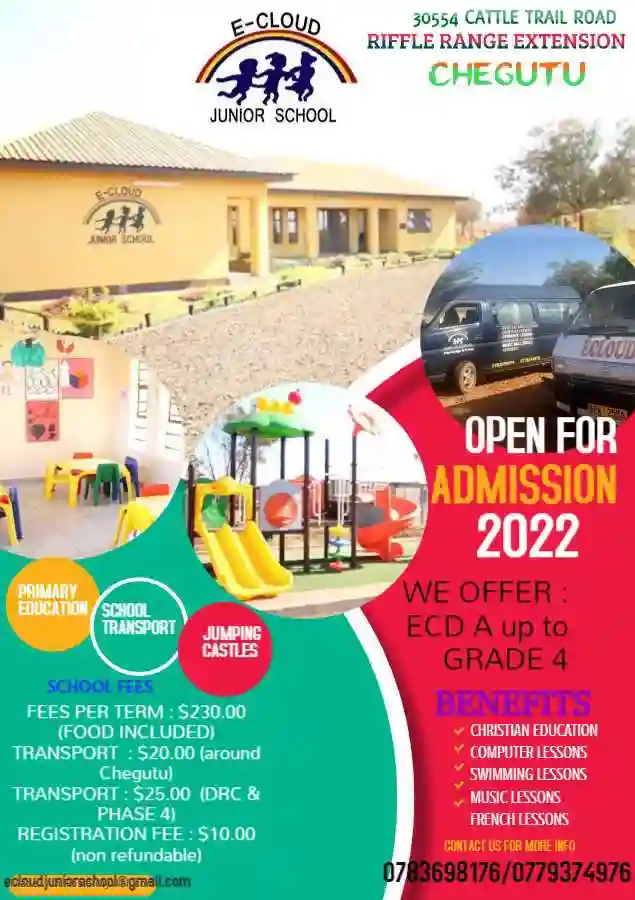 E-Cloud Junior school 🚸
Price (USD): 230.00 Location: Chegutu Posted: 2 months ago
Your kid deserve the best and we offer the best education curriculum. Gymnastics, Swimming, Computer and Internet lessons. English medium school. Classes of less than 20 learners for a better teacher-pupil ratio.
Share Product
---