Start Selling on Pindula
You can list your product on Pindula Marketplace for free. Your product will be featured in Pindula WhatsApp groups, Pindula News and Pindula Profiles.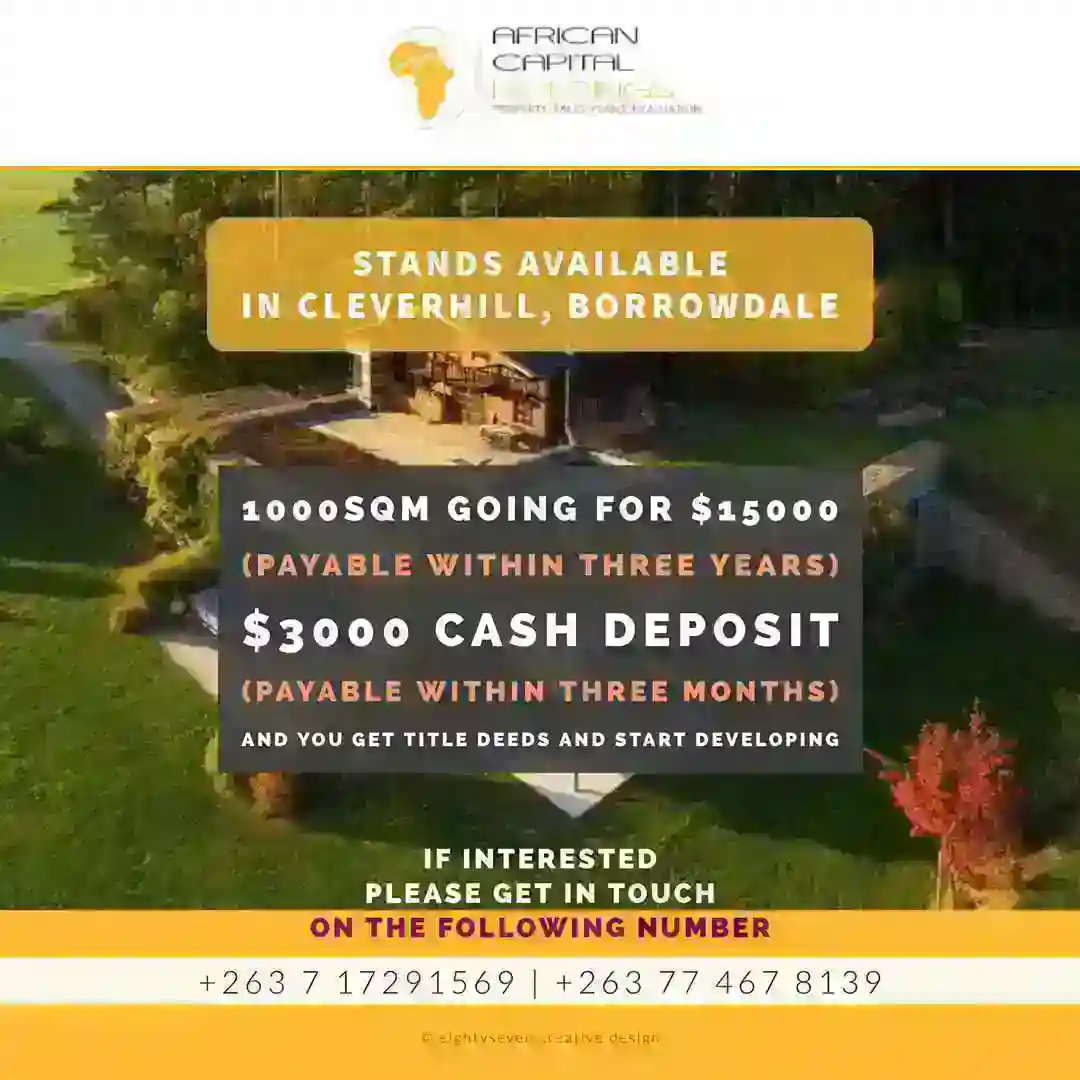 Cleverhill Stands
Price (USD): 15000.00 Condition: New Location: Harare Posted: 3 months ago
1 000 square meter  cleverhill stands available for sale by African Capital Holdings. Payment instruction: Deposit of $3 000 payable within 3 months, and the $12 000 balance within 2 years. Title deeds are available upon full purchase pricepayment. Contact me to book for a site visit.
Share Product
---